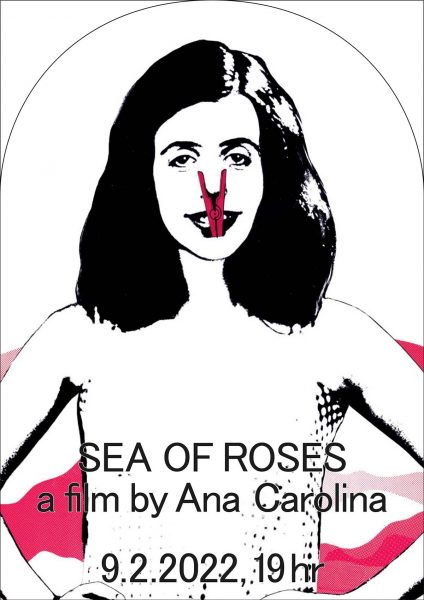 Within the framework of our research exhibition Bodies Extra-ordinaires we host the screening of this film at our production studio in Westerdok and online on the ificantdance.studio. Set against the backdrop of second-wave feminism and the larger struggle to escape the repressive authoritarian regime in 1970s Brazil, Sea of Roses proposes a set of women figures whose behaviours and violent acts deliver a raw critique of institutions and established beliefs regarding the family, education, religion, romantic love and the honouring of the father. Following a gruesome attempted murder at the start of the film, mother and daughter set off on a journey full of mischievous, surreal events, which leaves viewers situated in a complex negotiation of identification and alienation. We are happy to offer a new subtitled version of this important film after the copy with the English subtitles was burnt in a fire at the cinematheque of São Paulo.
Sea of Roses, 1h30 min, col. Brazilian/Portuguese with English Subtitles.
Acknowledgements
Thank you to director Ana Carolina and Crystal Cine for their enthusiasm and support for the project and permission to screen the film.
If I Can't Dance production studio
Westerdok 606–608
1013 BV Amsterdam
Studio (streaming only once at 19hr)
Free, the audience number is limited to 25 people, first come first served
Corona QR code is required to attend
Soup and drinks will be served from 18hr, the screening starts at 19hr
Before the screening the library display is open to visit