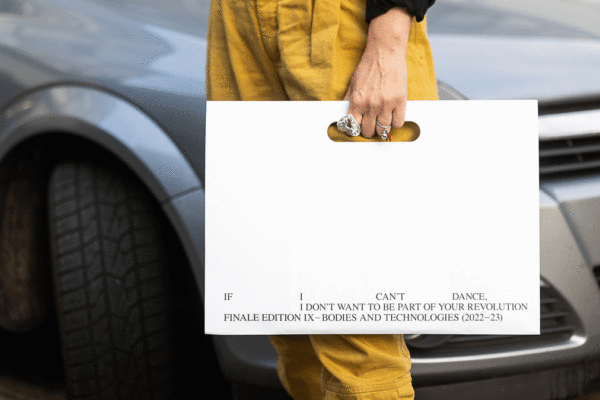 For the Edition Bag, each of the artists and researchers has contributed visual elements – from drawings and scans to photographs and film stills – related to their research and culled from their pages in the If I Can't Dance online studio.
read more
Design: Maud Vervenne
7 Posters, colour, 250x360mm
1 Programme Booklet
1 Publication discount voucher, 15%
Pick up your Edition Bag at one of the Finale venues during an event, or at the If I Can't Dance office at Westerdok 606-608 (opening times: Monday – Thursday from 10-17hr) any time between 20 September 2023-29 February 2024.
The 15% publication discount is valid throughout the months of the Finale programme, ending on 29 February 2024.
add to cart