I DON'T WANT TO BE PART OF YOUR REVOLUTION
Eszter Salamon: M/OTHERS Tuesday 19 November 20hr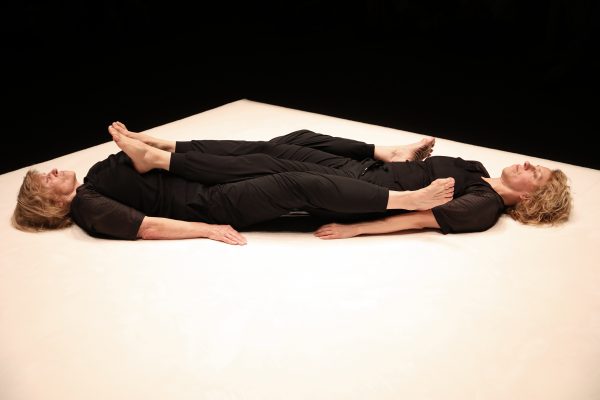 In empathy with female subjectivities, several of Eszter Salamon's works focus on feminist genealogies and transgenerational relations. M/OTHERS reconsiders the structures of generations by exploring the mother-daughter relation, aiming to move away from social norms and arrive at new modalities of action, feeling and perception.
If I Can't Dance and Nataša Petrešin-Bachelez commissioned Eszter Salomon to make a new performance in the frame of the research project on Delphine Seyrig's unrealized black-and-white silent feature film Calamity based on the correspondence between American frontierswoman Calamity Jane and her daughter.
acknowledgements
Performers: Erzsébet Gyarmati, Eszter Salamon
Scenography: Sylvie Garot, Eszter Salamon
Lighting design: Sylvie Garot
Rehearsal assistance: Liza Baliasnaja, Boglàrka Börcsök
Production: Botschaft Gbr/Alexandra Wellensiek, Studio E.S/Elodie Perrin
Coproduced by Project Arts Centre (Dublin) and Ménagerie de Verre (Paris).
Funded by Senatsverwaltung für Kultur und Europa, the Regional Directory of Cultural Affairs of Paris – Ministry of Culture and Communication, and Nationales Performance Netz Coproduction Fund for Dance (NPN) which is funded by the Federal Government Commissioner for Culture and the Media. Special thanks: Susan Gibb and Ferenc Salamon, Lili Kárpáti and Uferstudios.
Tuesday 19 November 2019, 20hr
Nieuwe Uilenburgerstraat 116,
1011 LX Amsterdam
The Netherlands
Duration: 80 min
Free seating
€10.00 – €15.00