I DON'T WANT TO BE PART OF YOUR REVOLUTION
Mounira Al Solh: Who would spray that?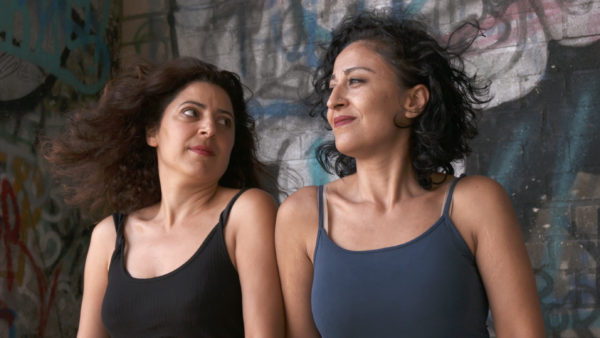 An avant-première of a new experimental documentary, introduced with live music and accompanied by a Syrian banquet.
The artist spent 24 hours with four women—Rogine, Waad, Hanin, and Zeina—in the cities to which they relocated from Lebanon and Syria. Together, they made a documentary that follows personal discussions, people, and the places related to these women. They ask questions like: is exile a choice or an accident, and are they even in exile? What is being home anyway? How do we behave in our new countries? How does the abuse of the word "refugees" affect us? What does singing mean for Rogine now that she lives in Zutphen? How does Hanin take part in international political life while based in Washington DC with her son? How does Waad in Oslo use rich body language to share her visions rather than speak about the personal and the political? How does Zeina go on with all her family now recently relocated to Sharjah?
col, English and Arabic with English subtitles
Tuesday 4 December, 19–21.30hr
ZID Theatre
De Roos van Dekamaweg 1, 1061 HR Amsterdam
The Netherlands
€12.50 – €15.00